One Sunday morning in September 2019, there was more than a little excitement at St. Andrew's College - the team was setting up for our weekly service. We were about to begin a new preaching series: The Bible - Readings for a New Season. September was in the air and a few new people were coming to our services. Meeting in a school building means that you can almost taste every season of the academic year as it rolls in.
This particular Sunday, more cars than usual were driving into the car park. Ten minutes before the service started, the school/s music teacher ran up to me in a panic - the school musical rehearsals were to begin that morning in the assembly hall connected to our meeting space, and they would continue every week at the same time until November. As the team closed the partition wall, the teacher and I hatched a quick plan. Over the next few weeks, we would make use of the school cafeteria instead which was still adjoining, but has a partition not quite as paper thin. Crisis averted! Or so we thought. At the end of the next service, the teacher asked me what we were planning to do during the national chess tournament the following weekend. Praise God that another bit of problem-solving with our generous school partners meant we could still meet, despite the chess.
This whole incident offers a glimpse into the life of our church-plant in Blackrock. Even on Sundays we have amazing opportunities to interact with the community around us and this sort of visibility can only be good. Blackrock might be different from what outsiders imagine church to be like: we are new and don't have a building. As musical performers got into full voice during October and November, another picture emerged: that of God's people, by God's mercy redeemed in Christ, hearing the proclamation of God's Word against the songs of the world. It was a unique experience preaching the hope of the new covenant (Jeremiah 31) against the rebel songs of Les Misérables!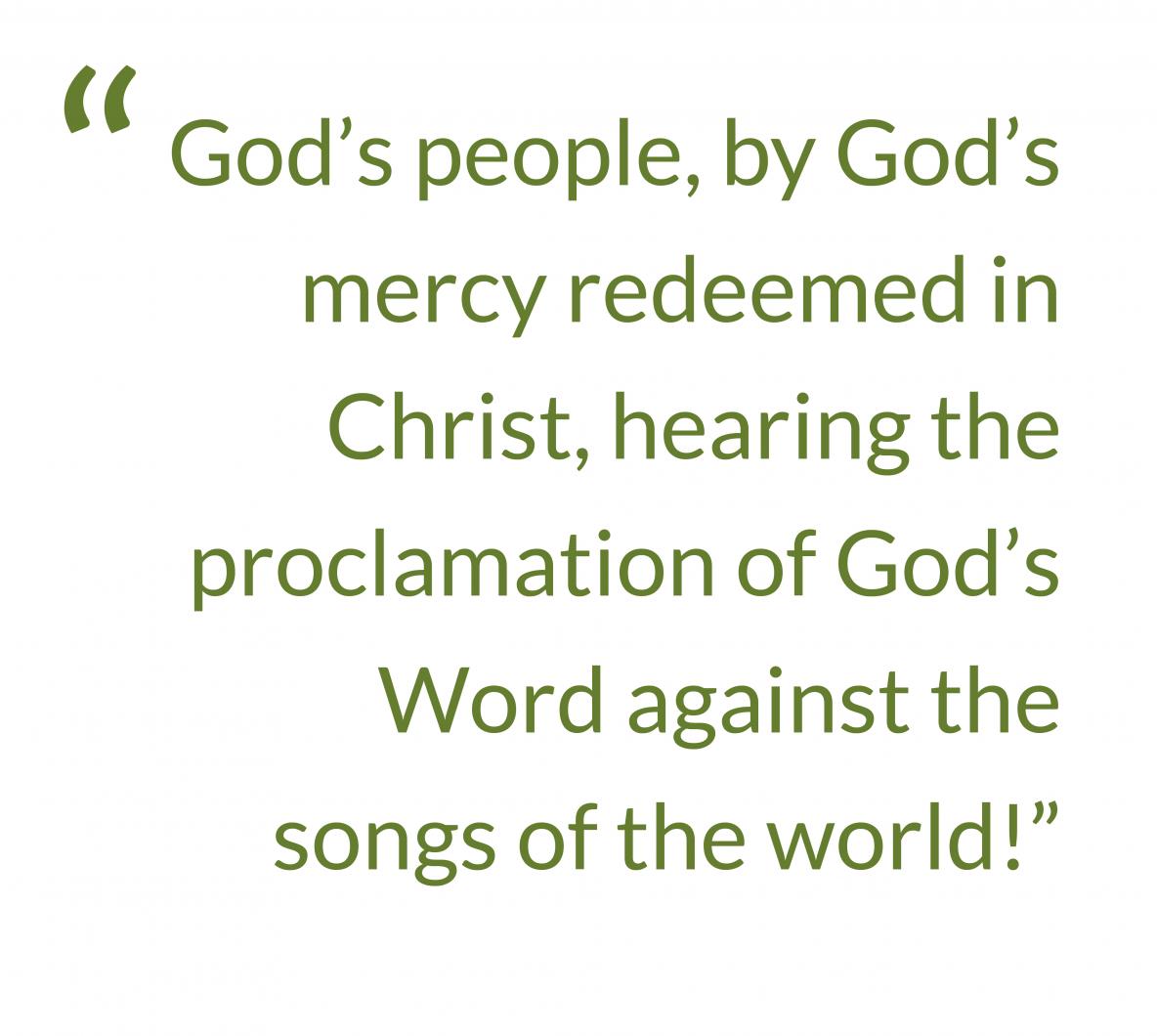 Later on in September, we met on Saturday afternoon (14 September) for a service to mark our constitution as a local church. Friends, family and visitors from many of the other churches joined us. We prayed and asked the Lord to 'establish the work of our hands,' in this outpost for the gospel in South County Dublin and listened to John Samuel (Duke Street, formerly Grosvenor) preaching from Psalm 90. A few weeks later in October 2019. The newly-formed Blackrock Community Church met for its very first church members' meeting at the Talbot Hotel on the Stillorgan Road. After a further meeting in November, the members recognised three elders and two deacons for the work of leading the church, formalising the roles of some of those who had been part of the launch group. More importantly, these formal steps taken by our church last autumn, have provided us with an understanding of the bedrocks of our Association's churches: we are independent, biblically-mandated and governed by our congregation. We are well positioned to continue the mission here with leadership in place under the Chief Shepherd, the Lord Jesus Christ.

As Christmas and the end of the year came in December 2019, we continued to see the Lord's hand on this venture. We saw seven of our people come forward to be baptised. Most of the people in this group had come with us at our launch and a few others had joined during the year. As events go, perhaps this was the highlight of the first year as Blackrock Community Church - hearing the Lord's work in the lives of his people, then watching them enacting what he has done: washing their minds away, bringing them from death to life. For the occasion, we asked the Union Café in Mount Merrion if we could put a hot tub on there function room balcony and they agreed! A week later we held Community Carols at the hotel. This was effectively our first anniversary service since we had put on this mobilising event as a launch group in December 2018.
We recently had our second anniversary. In 2020 the work has continued. We held Christianity Explored at a local café in January and February and church regulars gather for Bible study in small groups, most recently on Zoom. In March, the Blackrock members called me as their pastor and voted to move forward with an application to join ABCI. Whether on livestream or in person, we continue to meet and encourage each other, reach out with the gospel and hear God's Word proclaimed. Our youth ministry, Elevate, is up and running with people continuing to join us every week. Kim Patterson, (formerly Kinsale) has completed her training at Sydney Missionary & Bible College and has joined us part-time as a Ministry Associate. There are other exciting things to come.
The formative months in the life of a church are intense. So many things to do, so much to pray for, to look forward to, to establish, to build, to aim for. As a church we look around and thank God for the warm, gospel-minded family he is building here. We continue to praise him for his blessings on this new gospel community and seek his direction for the next chapters. Perhaps our greatest prayer is that the Lord will continue to use us now and in the years to come to bring the gospel to those in Blackrock who are lost without Christ. Pray that the Lord will use us for his glory and that this is just the start.