90 Days of Prayer
Posted:03-04-2017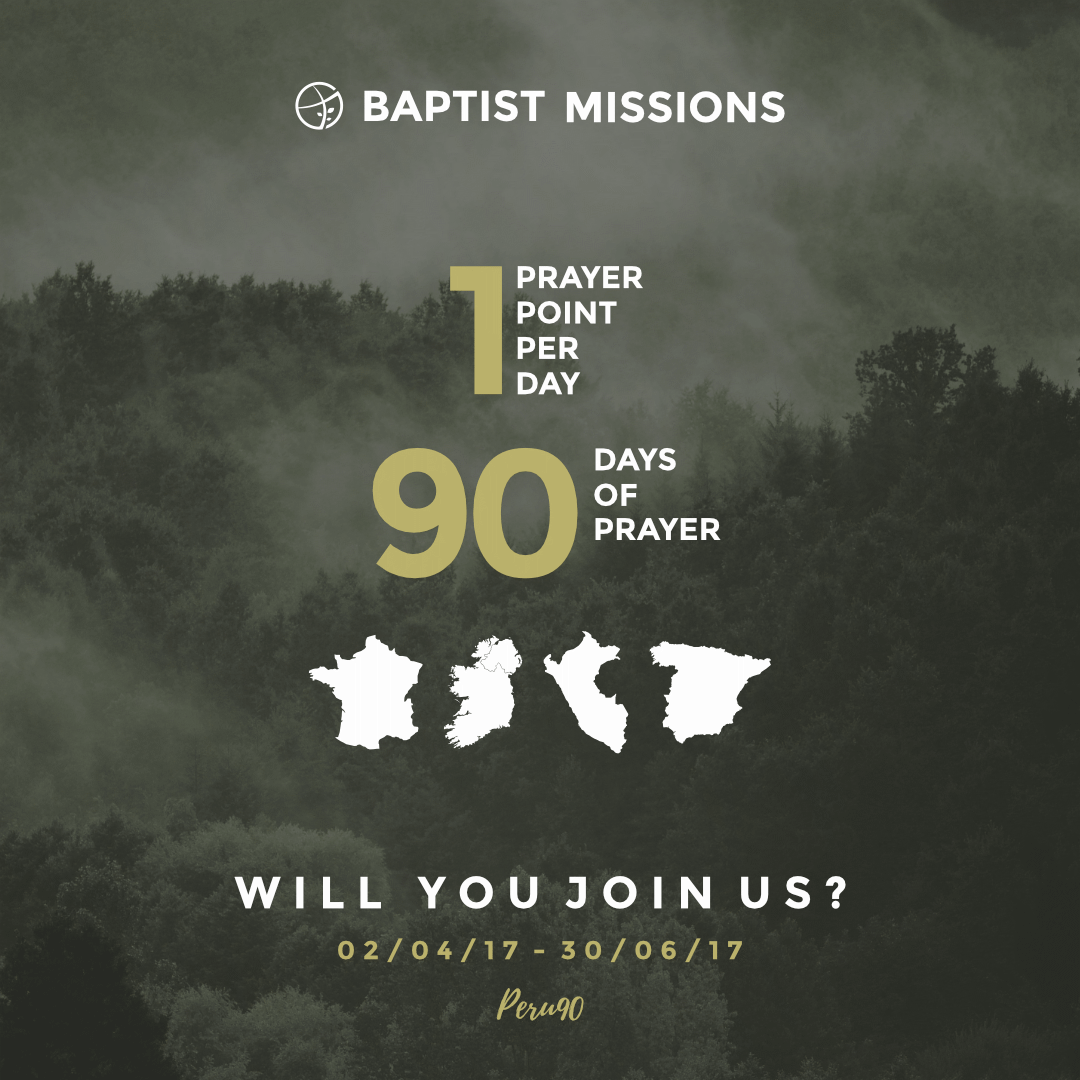 It is 90 years since the first missionaries went to Peru with the Irish Baptist Foreign Mission in 1927.
We are calling the churches in our Association to mark the anniversary by committing themselves to pray during a special 90 day period for the continuing work of Baptist Missions, not only in Peru, but in France, Ireland and Spain too.
Until Friday June 30th, we are asking people to set aside an extra portion of time each day to remember Baptist Missions in prayer. Will you join us for 90 days?
---
---
Or alternatively sign up Here: http://eepurl.com/cF9b79